It's fair to say that we go above and beyond for our global customers, but you don't have to take our word for it - check out the facts below so you can make up your mind for yourself.
How Scott Precision Wire Goes Above And Beyond To Delight Our Global Customers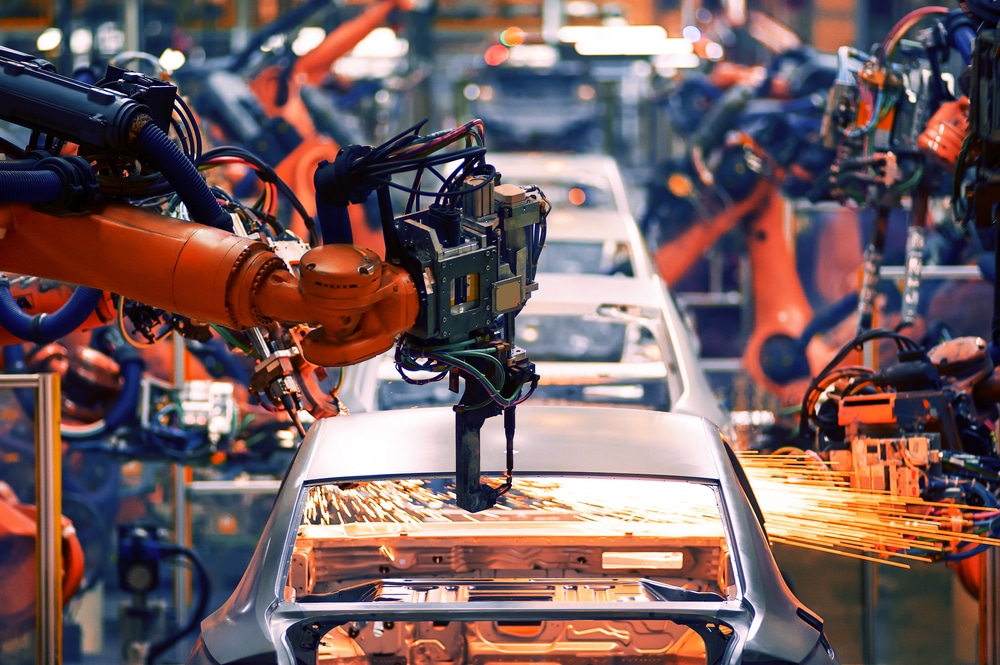 Scott Precision Wire has many years of experience when it comes to exporting our high-quality alloy wire products around the globe, which means that you can trust us to deliver on our promises.
The company has a long history stretching back as far as 1923 when the business was formed in Manchester. As of now, Scott Precision Wire exports around 60 percent of its products from the UK to various destinations across the globe, so whether you're looking for a great resistance wire supplier, electrofusion or thermocouple wire products, we've got you covered.
Unlike many other suppliers, Scott Precision has taken steps to ensure that the company is Brexit-ready. This means that we are fully equipped to deal with any potential issue that could be faced by our customers.
We've fully scrutinised the latest rules and regulations to ensure that we can deliver our quality assured resistance wire, and many of our other wire products, as quickly and efficiently as possible with as few hold-ups as possible.
We fully understand our exporter obligations across the EU and beyond, we're up to date with the latest customs rules, and we know what we need to do in terms of certificates, authorisations, and other forms of labelling.
All of this means, you can trust us to deliver the goods wherever you may be located. We are also able to advise you should you need more information regarding imports of our wire.
Since Scott Precision has been operating since 1923, we have the knowledge, experience, and most importantly, the capacity to cater to a vast range of  global customers supply chains across a number of sectors, including the following:
Aerospace
Oil & Gas
Automotive
Domestic appliances
Medical
Industrial Heating
Electrofusion
Electrical Underfloor heating
If you don't see your sector listed, get in touch with us because it might just be that we are able to help. We aim to have as many satisfied customers as possible, so your queries are always welcome, and will be attended to as swiftly as possible.
Global Customers Benefits
As if that wasn't enough, Scott Precision also partners with a number of third-party logistic providers, which means we can guarantee access to facilities including external warehouses. One option we offer is a Consignment Stock arrangement which is the placement of Scott Precision Wire stock at the customers factory invoicing their usage on a monthly basis. This means that there is never a delay in us getting our quality assured wire products to our customers when they need them most.
We work closely with all our global customers to ensure that we can offer the best possible solution for any given project, whether that means providing an overnight delivery or liaising with a logistics supplier appointed by the customer, rather than delivering to the customers themselves.
In fact, we have put a number of "On Time In Full" targets in place, to ensure that you will always get the highest possible level of service when you work with us. We monitor our effectiveness very closely so that we can make any changes we need to make to bring our customers a better service, so it is not surprising that we have met more of our targets in recent years.
We know that you are relying on us for the smooth running of your business and we aim to always deliver.
At Scott Precision, we also operate a Just in Time model, or JIT for short, which means we are able to work flexibly without customers, meeting their needs without fail.
What are the benefits of a just in time model?
JIT is very much like Lean manufacturing in that it minimizes the amount of inventory a company must hold by directly aligning the supply of raw materials with the company's production schedule, thus reducing waste. This means that a JIT manufacturing model enables companies to control the variability in their processes, which means they can not only improve efficiency but also lower their overheads too.
Contact Scott Precision Wire
Looking for a global solution that is close to home? Get in touch on +44(0)161 998 5533 and let us take the heat whilst you relax.
Alternatively, you can email us at sales@scottprecisionwire.com. We look forward to hearing from you.