When your company is looking to provide electric underfloor heating for a client, finding a heating resistance wire supplier you can trust is a priority.
At Scott Precision Wire, we believe that electric underfloor heating requirements differ by installation and our customers deserve top-quality supplies that match your client's specs. According to a 2017 survey by Which?, two-thirds of residential clients choose to get electric underfloor heating retrofitted in only one room. Due to the nature of electric underfloor systems, the installation is best suited for small rooms, such as the bathroom (63% of all installations), or the kitchen (32%). Underfloor heating wires can be found in most DIY stores.
Indeed, if you want to find out more about our expert manufacturing bespoke solutions, we invite you to read below the reasons why you should entrust your bunched wire manufacturing needs to our team at Scott Precision Wire.
Scott Precision Wire Can Provide The Quality Bunched Wire Needed For Your Underfloor Heating Requirements
Completely Bespoke Bunched Wire Manufacturing
The clue is in the name. Scott Precision Wire is a leading expert in providing custom bunched wire solutions. When  you reach out to our team, you don't receive a standard, one-size-fits-all off-the-shelf product.
We are dedicated to creating a bespoke design that meets precisely your requirements. As such, the made-to-measure bunched wire manufacturing service focuses on the selection of the best-suited alloys, diameters, and configuration for your specifications.
Unlike many companies that provide a limited range of alloy or configurations, we're able to meet all of your underfloor heating requirements because we are committed to offering a vast range of options in terms of materials, sizes, etc. You don't need to compromise on a standard solution because we go above and beyond to address your unique specs.
Quality Bunched Wire You Can Trust
We manufacture bunched wire to BSI ISO 9001 standards. Scott Precision Wire is a globally recognised specialist since 1923, so you can trust us to deliver reliable, high-quality products for your electric underfloor heating.
We follow a strict in-house product quality standard procedure, ensuring our bunched wires are 100% checked throughout the manufacturing process for high or broken strands. To do so, we rely on a three-plane lump and neckdown detector for continuous quality control.
We know that each electric underfloor heating application comes with a unique set of challenges. So you can rest assured that our bunched wire service is designed to meet your needs and those of your clients for the best possible results.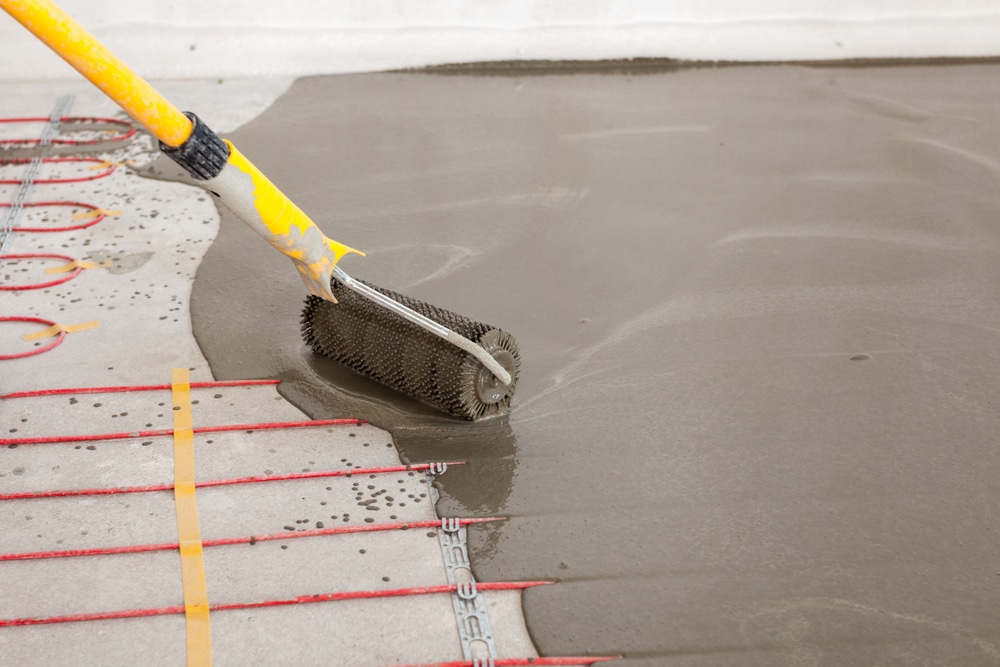 Experts In Fulfilling Your Underfloor Heating Requirements
At Scott Precision Wire, we know that finding the right solution for an electric underfloor heating situation can be difficult. That's why our experienced team of in-house experts can assist with the selection of your bespoke underfloor heating configuration. We have seen the importance for your company and the end client of manufacturing underfloor heating solutions that fit your unique situation.
We appreciate that a variety of factors such as flooring type, floor materials, client's budget, the size and shape of the room can affect the design. Our bespoke service offers a vast range of resistivities, material, and sizes to deliver the most effective heating resistance wire and bunched wire configuration. Scott Precision Wire uses a resistance heating comparator tool to validate the solution for your application. We also work with a long list of materials to provide the best choices of alloy and bunched wire manufacturing services. As such, we act as a partner to electric underfloor heating manufacturers.
Global Bunched Wire Manufacturing And Delivering
Based in Manchester, Scott Precision Wire has been delivering British engineered quality wire since 1923. We've been doing this for a very long time. So our team has the knowledge, experience, and expertise you need on your side to advise and guide you through electric underfloor heating systems. We work extensively with national and international market leaders to supply bunched wire manufacturing services to British and international standards.
Our bespoke manufacturing service constantly exceeds clients' expectations, thanks to our combined expertise, rapid turnover, vast selection of materials, and precision engineering processes. When it comes to underfloor heating requirements, we understand the challenges that each project represents. We can provide high-quality bunched wire configuration and dedicated consultation regardless of the location of the electric underfloor heating installation. We can ship the finished product to you anywhere in the world.
If you need a knowledgeable and reliable supplier of bunched wire service for a bespoke electric underfloor heating product, we await your call to assist you through the application. Don't hesitate to get in touch with our team to discuss your needs and figure out the best solution for your client.