Scott Precision Wire can supply all our alloy wires, including enamelled wires, with an extruded thermoplastic coating.
Circular and rectangular profiles are possible with special laser measurement equipment used to monitor and control even profiled shapes.
Totally flexible solutions with
From small, one off samples to large, quality controlled orders, Scott Precision Wire offer the best, not only in quality production but with ongoing technical support all backed up with a strong supply chain, huge stock and multiple years of experience.
Scott Precision Wire can extrude polyethylene (PE) plastic coating onto any alloy wire grade including those that have been enamel coated. There are an infinite number of extruded profiles that can be produced, ranging from circular to square to oblong, to suit different design and manufacturing process. Extrusion dies are developed specifically for a particular customer application.
Plastic coated wires are wound onto mandrels and then over-moulded with the same grade of plastic to produce the fittings, a specific manufacturing process used by a number of electrofusion fittings manufacturers. In process quality and technical measurement ensures that the extruded profile is consistent and the position of the wire within the plastic remains as specified by the customer.
Scott Precision Wire is renowned for promoting alternative alloys to meet the demand from customers for cost saving solutions. Our technical team can help, just ask. A large and comprehensive products range means we can select the right alloy for a particular application or manufacturing process. With over 80 years manufacturing experience, Scott Precision Wire can recommend the most efficient high-performing wire for your specific design needs.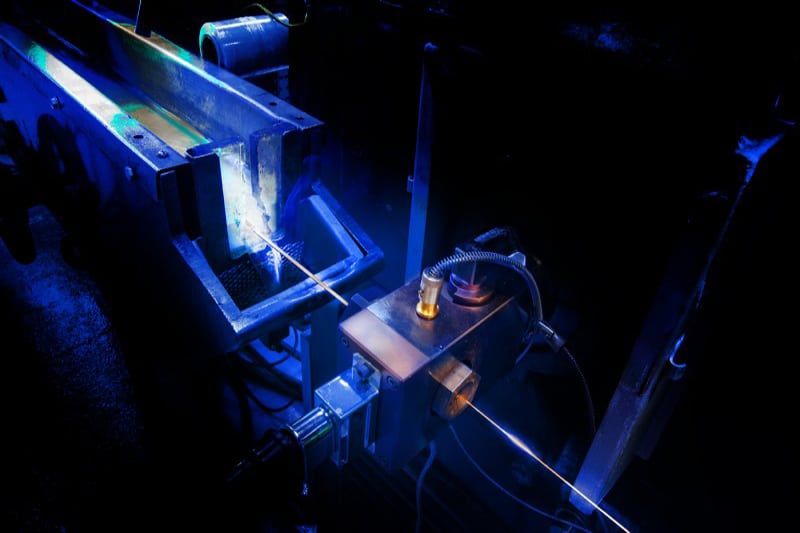 high-low density polyethylene
Scott Precision Wire is particularly skilled in the production of High and Low-density Polyethylene coated resistance wires for the Electrofusion industry.
A UK Aerospace customer who manufactures high specification thermocouple assemblies for use in jet engines had a problem in that their manufacturing process caused the thermocouple EMF to drift out of International Specification's. ... read more