Here at Scott Precision Wire, we manufacture our own range of ribbon and tape wire.
Supported by the latest in measuring technology and continuous improvements our experienced staff can offer ribbon and tape wire to the most demanding specifications.
Totally flexible solutions with
From small, one off samples to large, quality controlled orders, Scott Precision Wire offer the best, not only in quality production but with ongoing technical support all backed up with a strong supply chain, huge stock and multiple years of experience.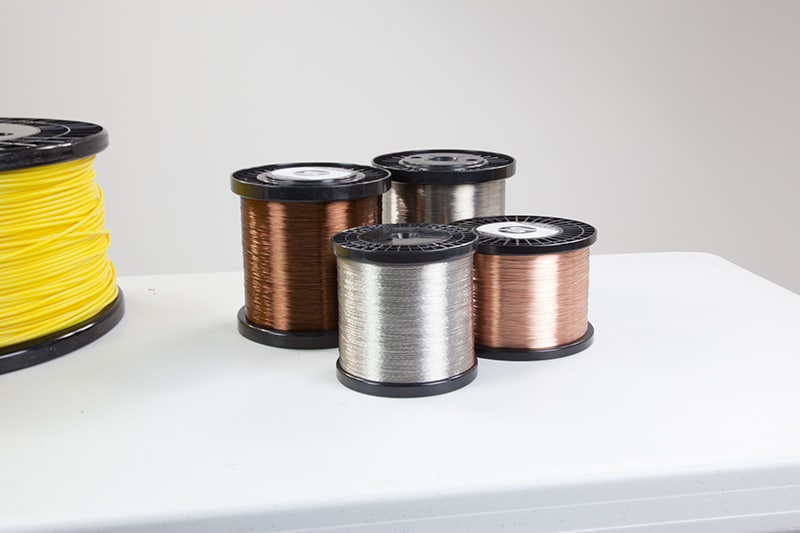 ribbon and tape wire spools
Ribbon and tape wire has various applications including but not limited to electric resistors, heating elements and various electronic components.
It can also be supplied in much larger weights on your choice of spool when compared to other types of wire, in one continuous length.
Scott Precision Wire can produce this to your specific standard and is available in a number of alloys and sizes suitable for your needs.
A UK Aerospace customer who manufactures high specification thermocouple assemblies for use in jet engines had a problem in that their manufacturing process caused the thermocouple EMF to drift out of International Specification's. ... read more